"I consciously choose curiosity and seek out opportunities for more play." - Lisa Hines
Welcoming the berries!
The first of this year's harvests are rolling in: blueberries, strawberries, raspberries, and then blackberries. Technically, it's late spring, but the early abundance of summer is beginning.
The Strawberry Moon arrives on June 3/4, depending on where you live. The moon will be in Sagittarius while the sun is in Gemini, both signs very compatible with each other, sparking spontaneity, space, and freedom.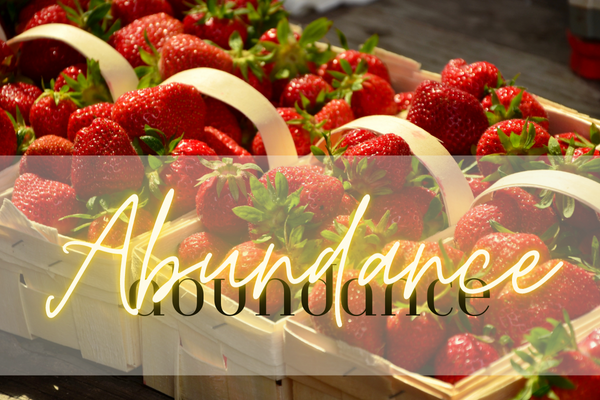 Sagittarius, a fire sign, is ruled by Jupiter, the planet of adventure, travel, and exploration.
The opposition of the moon is the sun in Gemini. Gemini loves Sagittarius' ambition and curiosity and will shout it from the hilltops, so there's not really any opposition to this full illumination of abundance and prosperity.
The Gemini and full moon energies are about the gift of gab, being the life of the party, and sharing about new ideas and ambitions.
If you're a woman over 50 and embarking upon a new income-related venture, it might be a good time to shine a light on that by speaking about it to the right people, or seek out being a guest on a podcast.
Use your voice.
Sagittarius is often depicted by the horse/man as an archer with a bow and arrow.
Where is your arrow pointing when it comes to your abundance, curiosity, and adventure?
Summertime is here, prepping you for more play and creativity ahead. Abundantly so!
Let's enjoy some berries and abundance!